Water Purification Links and Information
This page includes water purification information and resources. If you have a page you think should be added please
contact us
Taylor Purification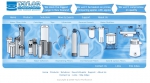 Taylor Purification is proud to be the fastest growing water treatment company in New Zealand. We supply a full range of filtration and water treatment products at very competitive prices.

We believe that our success comes from integrity, good service, pricing structure and most importantly employing a team of reliable and experienced staff. We take pride in having on board personnel who are highly qualified in the water treatment industry. The team at Taylor's always endeavour to give you the most cost-effective solution for your water treatment requirement. We only deal with major brands in the world market and we make it a point of buying from ISO 9002 approved suppliers, therefore guaranteeing high quality products, reputable service and back up.

Drinking-water Standards for New Zealand 2005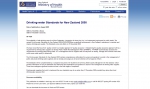 The availability of safe drinking-water for all New Zealanders, irrespective of where they live, is a fundamental requirement for public health. The revised Drinking-water Standards for New Zealand 2005 (DWSNZ2005)are a significant achievement in New Zealand's endeavours to maintain and improve drinking-water quality. The Standards come into effect on 31 December 2005.

Turboweb Limited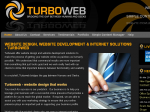 Turboweb offer website design and website development solutions to make the process of getting your website online as painless as humanly possible.

Turboweb Limited are the inventors and creators of the Simple Content Manager.
Based in Dunedin, New Zealand, they also offer solutions for most internet based applications.